Panasonic Corporation is an electronics giant in the world and maker of the renowned Panasonic Viera brand. The company has revenue over 110 billion. The company formerly known as Matsushita is from Japan headquartered in Kadoma, Osaka, Japan.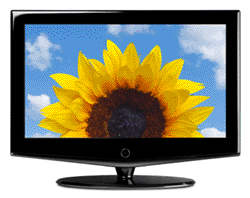 Its core business is in the electronics manufacturing industry and it creates products under different brand names including Panasonic, Technics and Sanyo. the company purchased the Sanyo subsidiary completing the merger in 2009.
Since its creation around 1918, Panasonic has elevated itself to become the largest Japanese electronics manufacturer. Overall, it is amongst the top 100 companies in the world.
In 1961, Panasonic expanded its market reach and began to sell TV's in the United States. It wasn't until 1979 that it began selling electronics in Europe. In recent times, the company expanded their high definition television production and stopped production of its analog TV which accounted for approximately 30% of its sales.
Panasonic Viera Includes LCD & Plasma HDTV
Currently, the flagship line for Panasonic HDTV is the Panasonic Viera. The company produces both Plasma and LCD sets under the Panasonic Viera brand name. Read Plasma vs LCD for more information on the differences between the 2 technologies. The flat panel Panasonic Viera HDTVs have impressive black reproduction that reflect a specified dynamic contrast ratio of up to 1,000,000:1. This allows for stunning colors and warns natural skin tones. The Panasonic VIERA line-up offers a wide viewing range which ensures you can view from almost any angle. The HDTV compares closely to the Sony Bravia.
Viera Cast is a feature offered on select Viera models that enables it stream multimedia content from the Internet. Some of the current partners are Google, Youtube, Bloomberg News, and the Netflix video streaming. In 2010 a Twitter service was added.
Below are the Panasonic Viera LCD HDTV sets
Panasonic TC-L42D2 42-Inch 1080p 120 Hz LED HDTV with iPod Dock, Black
Panasonic TC-P42S2 42-Inch 1080p Plasma HDTV
Panasonic TC-L42U22 42-Inch 1080p LCD HDTV
Panasonic TC-L42U25 42-Inch 1080p 120 Hz LCD HDTV
Panasonic TC-L37C22 37-Inch 720p LCD HDTV
Panasonic TC-L37X2 37-Inch 720p LCD HDTV with iPod Dock
Panasonic TC-L37D2 37-Inch 1080p 120 Hz LED HDTV with iPod Dock
Panasonic TC-L37U22 37-Inch 1080p LCD HDTV
Panasonic TC-L32C22 32-Inch 720p LCD HDTV
Panasonic TC-L32X2 32-Inch 720p LCD HDTV with iPod Dock
Panasonic TC-L32U22 32-Inch 1080p LCD HDTV
Panasonic TC-L22X2 22-Inch 720p LCD HDTV with iPod Dock
Incoming search terms for the article: